<![if !vml]>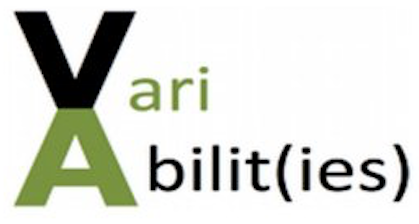 <![endif]>
VariAbilities 2018
Birkbeck, University of London
5-6 June 2018
With the imminent announcement of Peculiar Bodies, a new series of monographs from Virginia University Press, it is now urgent to explore the questions that need to and can be usefully asked about the histories of bodies (with no limiting dates), as well as the methodologies of approach.
While this might be the desired overall effect of Variabilities IV, the conference itself will be made up of papers about individual bodies in their particular histories, approached from whatever methodology seems to be the most appropriate. The bodies may range from healthy to diseased, able to impaired, sports fit to couch potato, real to represented, cared for to cared by, and everything you can think of in between. The histories may be any from classical antiquity to the contemporary, and the methodology of approach from contextual to theoretical, or whatever combination of these.
Let's find out if we can speak sensibly to one another of bodies from such a wide historical range, and about individual bodies, which are each "the same only different" from one another.
Programme
<![if !vml]>
<![endif]>
<![if !vml]>

<![endif]>
<![if !vml]>

<![endif]>
Session 1, 10:00 - 11:00. Chair – Stan Booth
Contemporary Bodies
Nicole Brown, University College London.
Chronically ill and disabled academics: Body work in academia
Nicole Brown is a Lecturer in Education at UCL Institute of Education, and a doctoral researcher at the University of Kent. She holds the Magistra Philosophiae, Master of Teaching, Diploma in Translation and is a Senior Fellow of the Higher Education Academy. Nicole is a qualified teacher in Austria and the UK and worked as a secondary teacher of modern foreign languages before moving into higher education. Her research interests relate to identity and body work, physical and material representations and metaphors, the generation of knowledge, and advancing learning and teaching within higher education.
Maggie Court, King's College, University of London.
Power in the Birthplace:  Representations of Childbirth by Women Writers, 1950 – 2015.
Coffee Break 11:00 – 11:15
Keynote, 11:15 - 12:00.
Chair – Chris Mounsey
Carolyn Day, Furman University.
Beauty, Fashion, and Disease: The Consumptive Chic
in Early Victorian England
Carolyn Day is an associate professor of History at Furman University & is the author of Consumptive Chic: A History of Beauty, Fashion & Disease (Bloomsbury, 2017)
Lunch 12:00 – 13:15
Session 2, 13:15 – 14:45. Chair – Simon Jarrett
Sensory Bodies
Cassie Shaw, University of Winchester.
The Body's Encounter with a Text: The Senses Awakening the Body
Cassie Shaw is a first year PhD student and works in the Learning and Teaching Department at the University of Winchester. Her PhD research project endeavours to explore, through the medium of art and literature, how and whether historical context informs human life. The project hopes to demonstrate that existentialism is crucial to the artwork produced by human beings and it is through these artworks we are able to see the nature of the human being's relationship with their existence.
Sarah Parkins, University of Winchester.
Murder by Smell: Patrick Suskind and the power of the olfactory experience
Sarah graduated from the University of Winchester in 2017 with a degree in English Literature. Currently, she is applying for a PhD into the effects of medicalisation in eighteenth-century fictions on motherhood and the female body. Sarah's research interest lies in the area of body studies, ranging from early modern to modern texts. Predominantly in exploring how biological processes on the female body in fictional narratives are represented.
Daniel Varndell, University of Winchester.
Violating Intimate Gestures
Dr. Daniel Varndell is a senior lecturer and programme leader in English Literature at the University of Winchester. He is the author of Hollywood Remakes, Deleuze and the Grandfather Paradox (2014), and has published on the work of film directors Hal Hartley, Michael Haneke, and John Frankenheimer, as well as the screen performances of John Barrymore and Peter Sellers. He is currently working on a new monograph on etiquette and torture in film performance.
Coffee Break 14:45 – 15:00
Session 3, 15:00 - 16:30. Chair – Dan Varndell
Bodies of Medical Knowledge
Kayleigh Quinn, University of Winchester.
Tuberculosis and Edgar Allan Poe
MA English Literature student at Uni of Winchester with a research interest in the Gothic, and death and disease in Literature.
Adleen Crapo, University of Winchester.
Molière, Influence and Peculiar Medicine
Adleen Crapo is a doctoral candidate at the U of Toronto slated to defend this fall. Her thesis considers the ways in which disabled European men discuss representation in early modern writing. Her future project will focus on the history of medicine and its intersections with literature.
Wendy Turner, Augusta University.
Changes in Post-Plague Markets: Butchers, Bakers, the Sick and the Dead
Wendy J. Turner is a (full) Professor of History at Augusta University. The main focus of her research is the intersection between law and medicine in medieval England, with special attention given to mental health, learning disabilities and intelligence. She has published on all of those topics and medieval law more generally. She is the author of Care and Custody of the Mentally Ill, Incompetent, and Disabled in Medieval England (Brepols 2014), the editor of four books, including most recently Trauma in Medieval Society (Brill 2018 forthcoming in spring), and author of numerous articles. She chairs the editorial board of the series on "Premodern Health, Disease, and Disability" at Amsterdam University Press and is a member of the editorial boards for the University of Virginia Press series "Peculiar Bodies" and at Brill for the series "Explorations in Medieval Culture."
Optional Pay As You Go Group Dinner,
Tuesday Evening at a nearby Local Restaurant.
Session 4, 09:15 - 10:45. Chair – Stan Booth
Partial Bodies
Lillian Joyce, The University of Alabama in Huntsville.
Exposing the Breast
Lillian Joyce completed her education at Vassar College, Boston University and finally UCLA. She has spent most of her career at the University of Alabama in Huntsville where she brings the ancient world to the high tech folks of Rocket City. Her most recent publication is an article entitled, "Roma and the Virtuous Breast" in Memoirs of the American Academy in Rome. Currently, in addition to a larger study on the revealed breast, Lillian has been working on the appearance of the lost cult images in Hadrian's Temple of Venus and Roma, and has a forthcoming piece on the connections of that temple to imperial cult.
Lisa Smith, University College London.
The Case of the Petrified Leg
Stephanie Evelyn-Wright, University of Southampton.
Dis/ability stories from skeletons: a fictive narrative from Alington Avenue, Dorset, UK.
Stephanie Evelyn-Wright is a SWW-DTP funded archaeology PhD student based at the University of Southampton. Stephanie is looking to understand more about impairment and disability in Roman Britain through the study of human skeletal remains.
Coffee Break 10:45 – 11:00
Session 5, 11:00 - 12:30. Chair- Chris Mounsey
Body and Mind
Janos Robert Kun, New York University.
The early writings of Philippe Pinel: The genesis of psychologic treatment in France
Janos Robert Kun, Ph.D. candidate at New York University, Department of French Literature, Culture and Thought, New York, US. Dissertation title: Psychiatry, the Project of the Physician-Philosopher. From the Idéologues to the Treatment of Madness.
Simon Jarrett, Birkbeck, University of London.
Consciousness reduced – good animals, bad humans and new ideas about the idiot mind after Darwin
Simon Jarrett is a research fellow in the history department at Birkbeck, University of London. His main research interest is the history of 'idiocy' (broadly what we call learning disability today), both the history of the idea and the lived experience of those labelled as idiots. His monograph 'The Idiot: a history, 1700 to the present day' will be published by Reaktion Books in 2019.
Jennifer Leigh, University of Kent.
Somatic movement education and therapy: An 'embodied perspective' for research and teaching
Jennifer Leigh is a lecturer in higher education and academic practice in the centre for the study of higher education, university of kent. Her edited book Conversations on embodiment across HE: teaching ,practice and research which brings together academics from across the disciplines to talk together about how ideas of embodiment have impacted their work will be available from Routledge in September.
Lunch 12:30 – 13:30
Session 6, 13:30 - 15:30. Chair – Simon Jarrett
Depicting Bodies
Jenna Kahn, George Mason University.
Creativity, Research, and a Disability Picture Book: Beyond Good Intentions.
received a BS in English from Towson University in 2016, and I am a currently an MFA candidate specializing in creative nonfiction at George Mason University. My nonfiction writing focuses on disability and identity, and I am currently working on a graphic novel for young readers about children of parents with mental illness.
Karissa E. Bushman, The University of Alabama in Huntsville.
Saintly to Satirical: Goya's Religious Bodies
Karissa E. Bushman is an art historian who specializes in 18th and 19th Century Europe. Her research focuses on the artwork of Francisco de Goya and her three main interests in his works are on his depictions of religion, animals and disabilities. She completed her BA in Art History and History from Case Western Reserve University and her MA and PhD from the University of Iowa. Karissa teaches at the University of Alabama in Huntsville as a lecturer of art history and history. She is currently finishing a book chapter about Goya's depictions of pious women which is forthcoming in a volume on female piety in the Spanish American World published by Oxford University Press.
Debbie Webber. University of Winchester.
The Blood sprung out': Murdered bodies and the detection of crime in the long eighteenth century.
Deborah Webber is a PhD student at the University of Winchester. She is interested in eighteenth-century crime narratives and their intersection with the foundation of the crime fiction genre. More specifically, her work examines within this the role of women; as victims, criminals, writers, and publishers of crime.
Will Visconti, University of Sydney
The Ins & Outs of Bodies in Teleny
Dr Will Visconti completed his PhD jointly between the departments of French Studies and Italian Studies at the University of Sydney. He is currently a Visiting Fellow with the Centre for Cultural Memory at the School of Advanced Study's Institute for Modern Language Research in London. He is also a lecturer at Central Saint Martins, part of the University of the Arts, London.
Coffee Break 15:30 – 15:45
Session 7 15:45 – 17:15. Chair – Lillian Joyce
Broken Bodies
Danni Pratt, University of Winchester.
Battle for the body: Bodily experience and the literature of war.
Danni Pratt studied joint honours English Literature and Language at undergraduate level before embarking on the MA English Literature programme at the University of Winchester. Using her undergraduate dissertation to discuss the biased nature of responses to war, Danni continues, in her postgraduate studies, to explore representations of war and those who fight it. In the future she hopes to undertake a PhD, exploring the therapeutic effects of literature for both reader and writer.
Teresa Michals, George Mason University.
Falling: Sea-Legs and Amputees
Teresa Michals is an Associate Professor at George Mason University, who studies the history of children's literature, 18th and 19th-century British novels, and disability.  Her work has appeared in journals such as Disability Studies Quarterly, Eighteenth-Century Studies, 19th-Century Literature, and NOVEL: A Forum on Fiction.  She published Books for Children, Books for Adults: Age and the Novel from Defoe to James (2014, Cambridge University Press).  Her current project focuses on the careers of Horatio Nelson and his fellow amputee naval officers during the Napoleonic wars, and representations of masculinity, heroism, and disability.
Samantha Ruggiero, Kings College London.
Beauty Restored: Reading Inoculation in Eighteenth Century Poetry and Culture
17:15 – End of Conference!!!!!!

Thanks to
University of Winchester
Research and Knowledge Exchange
Department of History, Classics and Archaeology
Birkbeck College, University of London